Just swing by to see us, our kettle is always on and you will be made to feel welcome
HGV / LGV Training
We offer friendly and professional driver training for all licence categories of LGV/HGV. We will help you every step of the way, from applying for your provisional licence, theory/hazard/CPC2 tests booked , practical training to any advice you require during and after your training. We have a team of knowledgeable and experienced instructors, plus our very own fleet of vehicles. Our training vehicles are new and all meet the Euro 6 standard introduced in September 2015, reducing fuel consumption, CO2 emissions and helping to decrease our Carbon Footprint. Look out for our ripped L plate logo on the roads. To find out more about our training, please get in touch today or pop down at any time for a cup of tea.
Why Choose Us
Established in 2005, we have knowledgeable and experienced instructors with a high percentage of first time passes. We are permanently based in Leicester and have our very own fleet of new vehicles ready to learn in. Please be aware, on "You've been scammed" from the BBC, they featured a rogue LGV broker. They will ask you to pay a deposit or arrange finance over the phone. On the internet it looks as though they are going to train you but they don't actually do the training or own the vehicles you train in, but contract it out to a third party. Often they don't even have a local presence. You could end up paying much more than you need to in the long run, or your training time may be reduced and this could result in poor pass rates. We would always advise that you drop in to see any training provider that you are thinking of using. Don't announce your visit, just swing by. It won't take you long to get a feel for the type of company you are dealing with and you can suss out whether they own their vehicles and will look after you. Our kettle is always on and you will be made to feel welcome.
Become a Professional HGV Driver
If you have reached this far, then I'm sure you are serious about taking on the journey to become a professional HGV driver. Just give us a call today before parting with any of your money, we will only offer you professional, friendly advice and guidance on acquiring your licence. No pushy salesmen here!!
Contact Us
See Finance Available
Steps
Our LGV / HGV driver training for all LGV classes requires the following 5 steps (Except Category C+E).
Step 1 - Medical
Overview: COVID -19 has meant we have had to change how our medicals are delivered. You will need to ring for an appointment so that we can limit how many people we have in the office at any one time. We will ask you to arrive ten  minutes before your time and masks are optional at this time. We will help you to complete forms D2 and D4 (at an appropriate distance, of course) and answer any questions you might have. Please call our office for dates, as there are limited spaces available.
Further Information: We have used the same doctor for the last 14 years. He has run his own medical centre for over 25 years.and is experienced in conducting medicals for HGV. We also undertake re-medicals for the 'seasoned' HGV drive ( Spaces for re-medicals are limited)
We have the forms you need (D2 and D4) to apply for your provisional licence and to undertake your medical. We will go through everything with you, making sure they are filled in correctly to ensure you get your provisional licence back from DVLA within their agreed time-frame (within 21 days). All we ask is for you to get to us on the evening of the medical 10 minutes before your appointment, allowing us time to iron out any problems with the paperwork. Bring any medication you are taking to show the doctor, glasses if you wear them for driving and come with a full bladder to provide a urine sample for testing sugar levels. Oh, and of course a face mask.
There is no cost for the actual D2 and D4 application forms to gain provisional licence for LGV. If you are unable to make one of our medical evenings, we can organise an appointment at our doctor's surgery for you. Please call to book a place on 0116 287 7692.
It is a legal requirement for a LGV vocational licence that you pass a medical (very basic). We offer our medicals at our Leicester facility every 2 weeks in the evening for your convenience; and remember, we have all the forms needed. We recommend that you contact your own Doctor first just to compare prices. Having passed your medical, you can now send for your provisional LGV licence by recorded delivery.
Step 2 - LGV / HGV Theory Training Course & Test
Call now to reserve your place. Our unique theory training procedure will be explained. The LGV theory test consists of a hundred questions, plus a hazard perception test consisting of nineteen video clips. The initial CPC2 test is a max of 50 questions.
Step 3 - LGV Driving Assessment
When you receive your LGV licence back or have completed your LGV theory test, the next stage is a driving assessment.
You now have a choice of vehicle type to take an assessment in, C1, C1+E, C, C+E, the new Govenment insentive to give all HGV/LGV provisional entitlement when completing your medical.
The assessment is a short course and is approximately sixty minutes of practical LGV driving and instruction in the type of vehicle that you will be in when training. This assessment makes it possible for us to accurately assess the amount of time you will require for your training course, in order to train you to a level where you are capable of passing your test first time.
This allows us to maintain our very high percentage of first time pass rates. The instructor will issue you with a copy of the assessment and also detail activities you can start to practise while driving your car to reduce your training days (thus saving you money!).
Step 4 - Practical Training Course
Following the DVSA approved lesson plans, we not only prepare you for your test, but also train you for the job you are going to do when you have passed your test. All courses include reversing at our own Leicester based reversing centre with two DVSA replica reverse pads. In addition, during your course you will be trained in real-life situations, both reversing and delivering, preparing you for the career you are about to embark on.
Step 5 - Practical Test
Whilst there is no such thing as a "guaranteed pass", we guarantee you will be trained to the best of your abilities, This will be a team work scenario, so working together is essential.
All HGV/LGV test consists of a 3a test and a 3b test. We will ready and test you on the 3a off-road test and the DVSA will be on site to test you on the 3b on-road test, the 3b test will be conducted on your last planned day with us..
We not only train you on test routes, but on a variety of roads and situations, giving you a broader repertoire of driving skills for when you take your test.
After passing your test we are happy to offer help and advice about anything you are not sure about. We are just a phone call away on 0116 287 7692. Or, pop in for a cuppa and a chat. We can also help you to find work as we have many companies who contact us when they are recruiting new HGV/LGV drivers.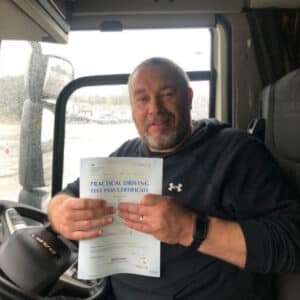 "Passed my class 2 test this week thanks entirely to the excellent tuition from a fabulous team at data academy. Funny, self deprecating and very professional these people really put you at ease during a very tense period undergoing my first tests of any kind since passing car test at 17 (I am now 54!). Cannot recommend you highly enough. Five stars for everything. Thanks again."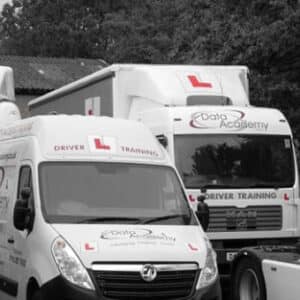 "Just completed my Cat C training. Found all the staff really helpful. My trainer, Eddie, explained everything I needed to know to drive safely and professionally. His explanations were well explained and easy to follow and enabled me to pass both CPC and practical driving test. Would recommend Data Academy and will use them again when I move to the next stage (C+E)."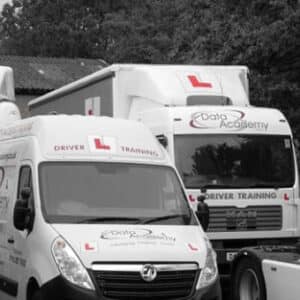 "Passed cat C & CE with data and I can honestly say it's the best learning environment you could ask for. Vast knowledge of not only the vehicles but the industry too! Extremely supportive and just a great company over all. Taking them biscuits won't help you pass, but they will definitely be happy to see you."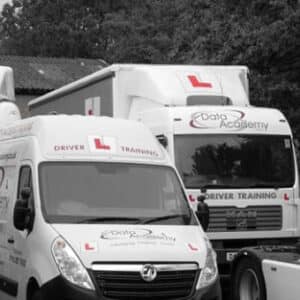 "The guys here are all fantastic! Incredibly helpful, understanding, patient and more importantly, "normal" (well, most of them!) Dorian went out of his way to get me booked in for my test ASAP. I passed my trailer test with them and from my experience, can highly recommend them!"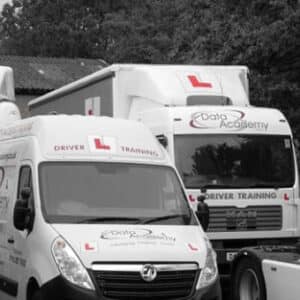 "These guys are amazing! Everyone at Data Academy is so welcoming and fun, they put me at ease straight away. I'm so glad I did my C1 training with them. My instructor Phil was great, I struggle with nerves but he helped me stay calm and didn't let me worry about silly mistakes! I would highly recommend using Data Academy!"
Why Train With Data Academy?
Knowledgeable Experienced Instructors
Established 2005
High Percentage of First Time Passes
No Pushy Sales People
No Hidden Costs
Training Onsite & Our Own Classrooms
Our Accreditations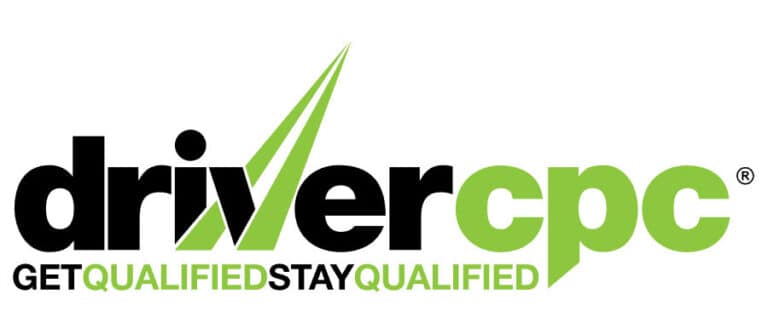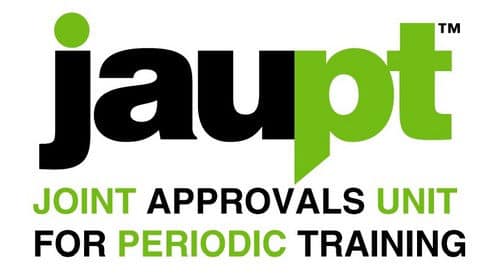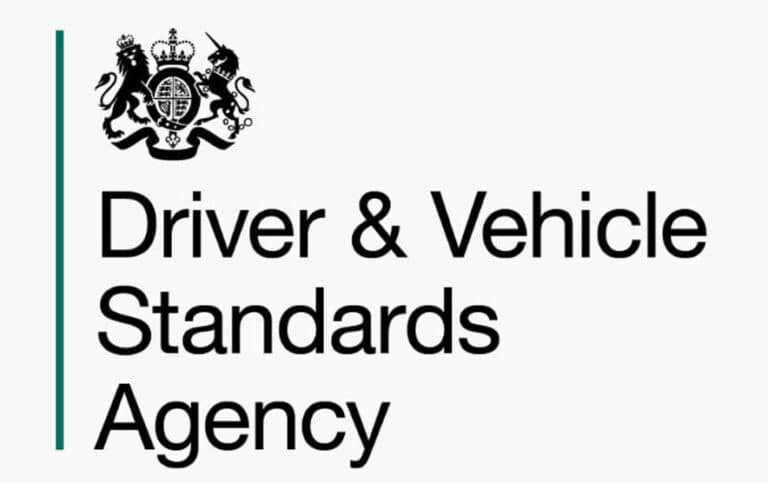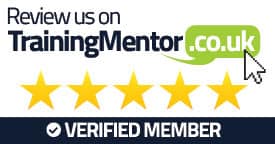 Recently Passed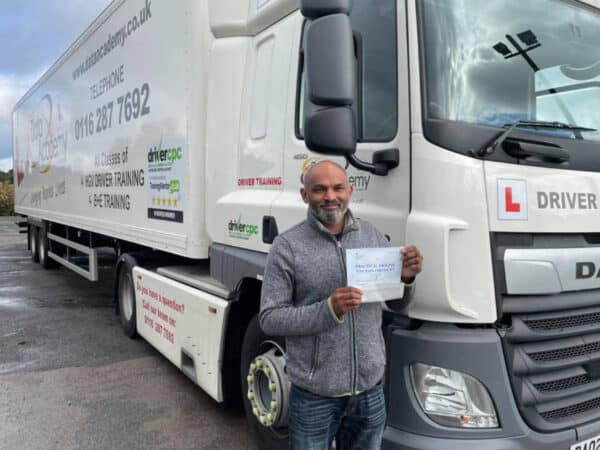 Himanshu
Himanshu has finally got his reward today…. A Cat C+E certificate in his hand. Well done buddy it was worth […]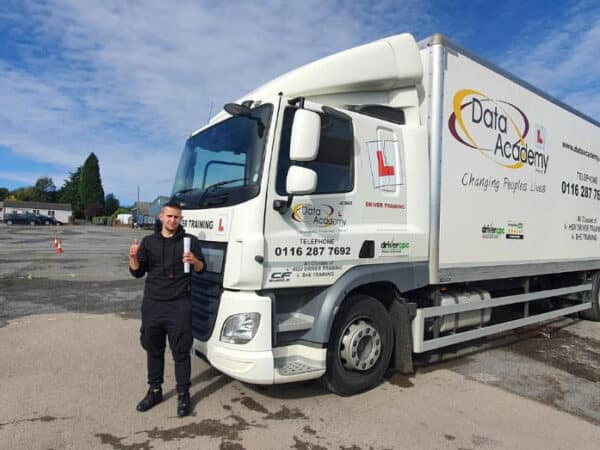 Remi
Remi passed today. Well done buddy.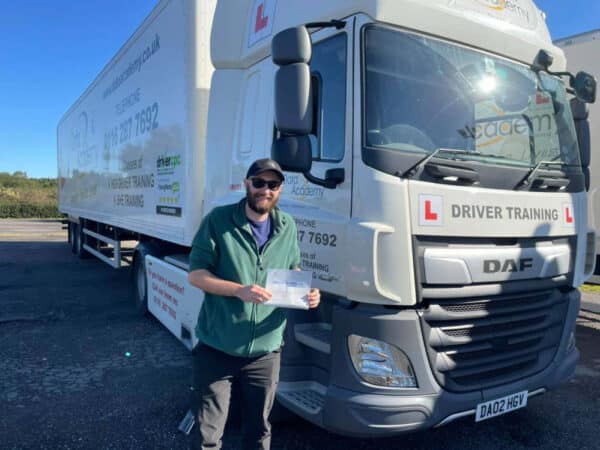 James
Well done to James in passing your C+E today on your 1st attempt. That's both licences passed with us.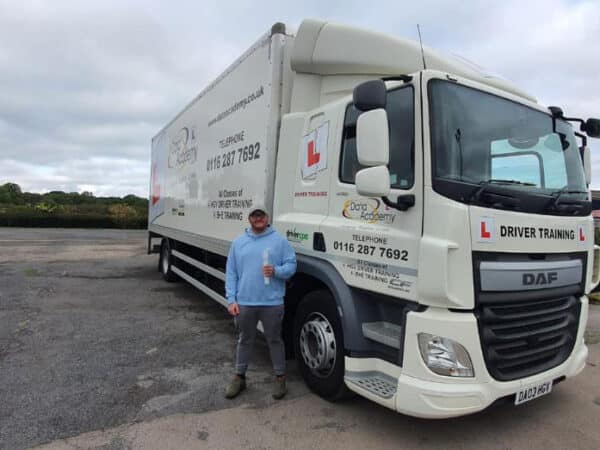 Jack
Hey Jack did you pass your Cat C test today……. ? Hell yeah he did!!!!! Whoop Whoop.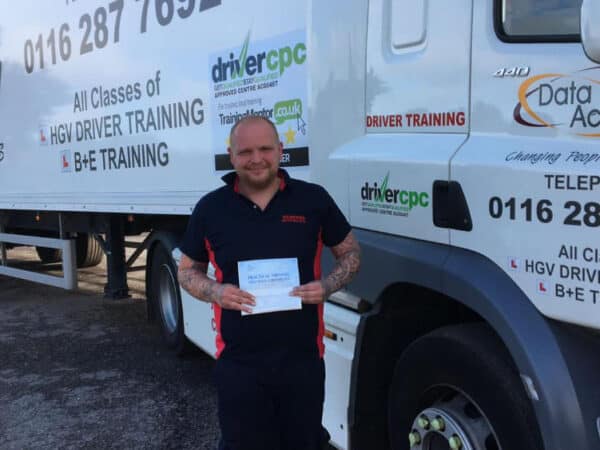 Kyle
This is Kyle and he passed his C+E today on his 1st attempt.