Become a Zero Hero >
HGV Training at Data Academy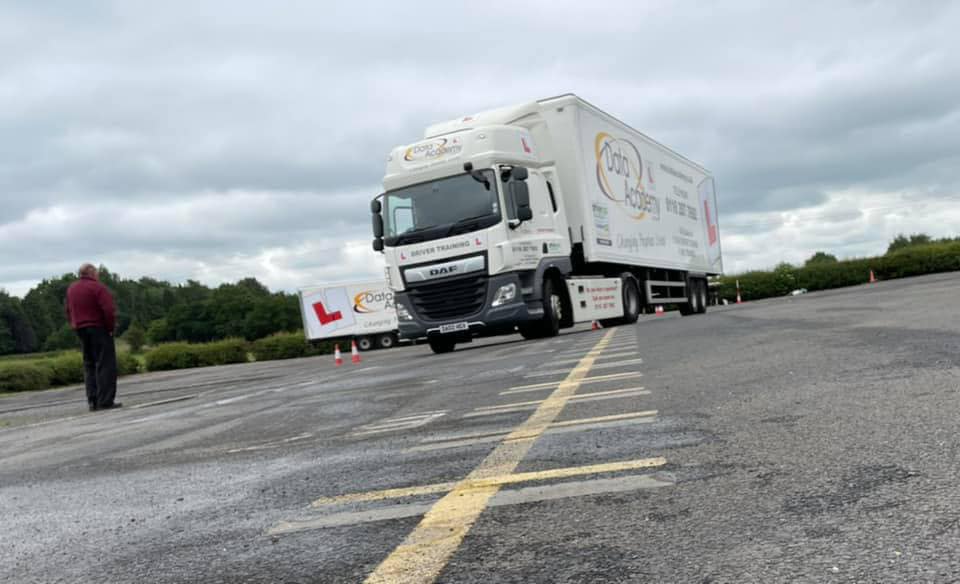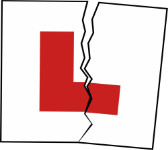 Based in Leicester, Data Academy Ltd is a one-stop training provider to both industry and private individuals for LGV/HGV and B+E licensing. We cover all classes of LGV/HGV and B+E training, and are happy to provide our professional services to all who wish to develop the skills to drive safely and confidently on the roads.
We cover Forklift training for Reach and Counterbalance trucks and train in our own indoor school with real life racking and technical courses.
We have our own classrooms in which we teach Theory and Hazard perception courses as well as CPC, ADR and 3 day First Aid in the Workplace courses.
Why not give us a call on 0116 287 7692. You'll be surprised at how helpful we really are.
Keep a look out for our 'Ripped L plate' logo on the side, front or rear of our lorries.
Once you have passed your test, we can introduce you to our clients, many of whom are willing to offer employment to our newly qualified drivers because they are impressed by the quality of our trainees.
"Proper vehicles, proper training."
Our strap-line says it all – "Changing People's Lives"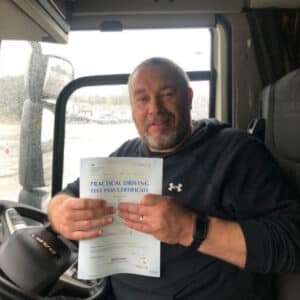 "Passed my class 2 test this week thanks entirely to the excellent tuition from a fabulous team at data academy. Funny, self deprecating and very professional these people really put you at ease during a very tense period undergoing my first tests of any kind since passing car test at 17 (I am now 54!). Cannot recommend you highly enough. Five stars for everything. Thanks again."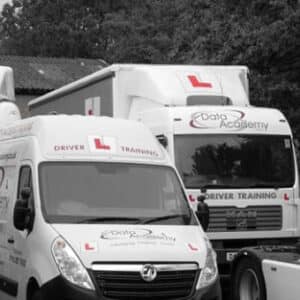 "Just completed my Cat C training. Found all the staff really helpful. My trainer, Eddie, explained everything I needed to know to drive safely and professionally. His explanations were well explained and easy to follow and enabled me to pass both CPC and practical driving test. Would recommend Data Academy and will use them again when I move to the next stage (C+E)."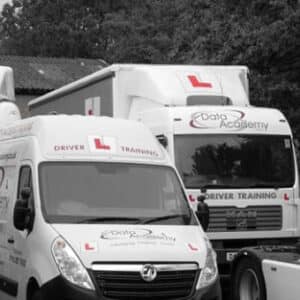 "Passed cat C & CE with data and I can honestly say it's the best learning environment you could ask for. Vast knowledge of not only the vehicles but the industry too! Extremely supportive and just a great company over all. Taking them biscuits won't help you pass, but they will definitely be happy to see you."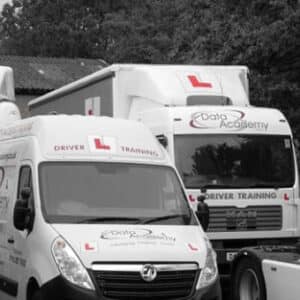 "The guys here are all fantastic! Incredibly helpful, understanding, patient and more importantly, "normal" (well, most of them!) Dorian went out of his way to get me booked in for my test ASAP. I passed my trailer test with them and from my experience, can highly recommend them!"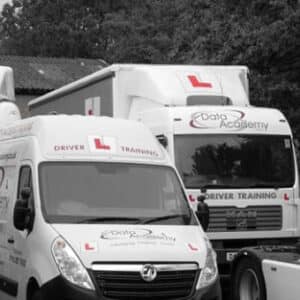 "These guys are amazing! Everyone at Data Academy is so welcoming and fun, they put me at ease straight away. I'm so glad I did my C1 training with them. My instructor Phil was great, I struggle with nerves but he helped me stay calm and didn't let me worry about silly mistakes! I would highly recommend using Data Academy!"
How We Work
Swipe to see more
1

Pop in for a coffee and a jaffa cake

2

Pass the medical & get your provisional licence

3

Complete the theory training and test

4

Driving assessment & practical training course

5

Take the practical test & help find work
Why Train With Data Academy?
Knowledgeable Experienced Instructors
Established 2005
High Percentage of First Time Passes
No Pushy Sales People
No Hidden Costs
Training Onsite & Our Own Classrooms
Our Accreditations